India is… toilets. Nowhere in the world have I ever experienced disgusting toilets with such consistency. Holes in the ground with dirty footrests on either side, no water or toilet paper with which to clean yourself or the space. And the smells, oh the smells. If you were blind, you could smell an approaching toilet a hundred meters away. And for some reason, I always had to take a big whiff of my toilet upon entering the stall. I may as well have photo-documented each toilet I peed in!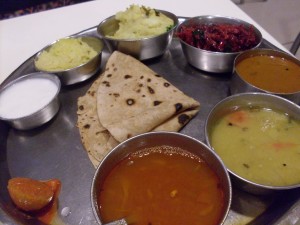 India is…yoga. It just fits here and feels more right than anywhere else in the world. I got yoga fever while here, and did it even though one of my feet was out of commission! There is nothing like starting the day with a Sun Salutation while out in the open air, under the shade of coconut trees, overlooking the water, hearing the waves, and literally saluting the sun. Ooooommmm never relaxed me so much – I think I might have found my third eye!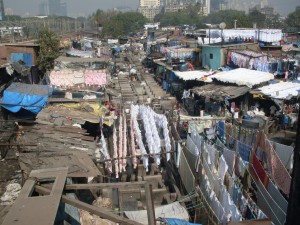 India is… food. OF COURSE! The vegetables – potatoes, tomatoes, okra, aubergine, beans, cauliflower, peppers… a vegetarian's heaven! The curries – who knew that masala wasn't the only one? The soups – mild and protein-filled daal, sour saambar. The grains – chapatti, naan, roti, paratha, puri, rice. The snacks – samosa, dosa, idli, vada, chaat, utappam. And the spices and flavours – coconut milk, chutney, masalas, and chilis! All washed down with a deliciously sweet cup [or two] of masala milk tea!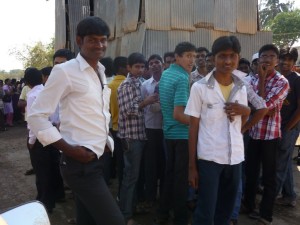 India is… men. Oh, how they stare! Indian men do truly take creepy to another level, as Sahnah declared midway through our trip. They don't look away when you stare back, they make you feel like underdressed cheap women, even when you're wearing shorts down to your knees and loose-fitting t-shirts. They touch you when you're not paying attention. They ask you to take your photograph, and when you say "NO!" they pretend to take a photo of something

else but really snap yours. India is… a feast for the senses. The smells of incense and food mixed with garbage, toilets, and body odors. The sounds of horns blaring, Hindi music playing, men shouting, beggars singing, and prayers being chanted. The sight of bright fabrics and patterns for women's clothing, sparkly gold and silver jewelry, people, traffic, commotion everywhere, beautiful temples, buildings, and beaches, as well as lush foliage and coconut trees.
India is… awesome.